Acura TSX Clutch Kit Parts - Wide Selection to Choose From
Instead of dealing with the hassle of the dealer, use our easy online Acura TSX Clutch Kit order system to get the Acura TSX Clutch Kit parts you need. AutohausAZ.com brings wholesale pricing to the masses. If you live in the 48 contiguous states, you can receive free shipping for Acura TSX Clutch Kit parts orders over $48.00. We can save you up to 90% off your local dealer on the auto parts you need for your car or truck. We designed our website and catalog for ease of use. All of our catalog is available to you every hour of every day of the year. Let us provide you with all your Acura TSX Clutch Kit parts needs. Saving big money on Acura TSX Clutch Kit parts can almost become a game on our website.
Most Popular Acura TSX Clutch Kits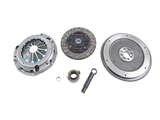 w/ Flywheel
MY04-08 - TSX
w/ Flywheel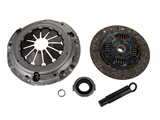 MY09-09 - TSX
MY10-14 - TSX Base, Special Edition
L4
Why Buy Acura TSX Clutch Kit Parts from AutohausAZ?
If you ever have a problem with your order, we will do our best to correct the problem. Our prices are out of this world. Order auto parts from us using our secure order process system. The internet is full of auto parts sites, find out why we are the best. Use our auto parts catalog online any time of day, any day of the week.