Audi 4000 Shocks Parts - EZ Returns & Free Shipping on $48+ Orders
We are here to serve your auto parts needs. We make deciding where to get your Audi 4000 Shocks parts easy. When your Audi 4000 Shocks parts order is over 50 bucks, you don't have to worry about paying any shipping costs for your Audi 4000 Shocks parts. Our website allows you to fit your auto parts shopping in any time. Buy your auto parts on your schedule. Shop securely for any Audi 4000 Shocks replacement parts you need. We are undeniably one of the biggest discount Audi 4000 Shocks parts store on the net today. We have been servicing the online community since 1998.
Most Popular Audi 4000 Shocks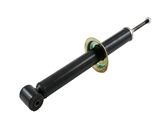 2 per car. Special order item - limited availability.
Why Buy Audi 4000 Shocks Parts from AutohausAZ?
We pride ourselves on making sure you get the right parts at the best prices. Our order system uses the absolute latest in ssl encryption technology. We offer our catalog online so you can enjoy our selection of auto parts any time you want. Our extensive catalog of auto parts is sure to impress you.