Audi 80 Alternator Parts at Discounted Prices
Our web presence means you can save a load of money on Audi 80 Alternator parts. AutohausAZ.com is extremely well known for its top notch customer service. Order Audi 80 Alternator parts directly from our Audi 80 Alternator auto parts online catalog. Have a question on Audi 80 Alternator parts, feel free to call our toll free hotline. Look no further for your Audi 80 Alternator parts. Never fret when ordering with us. We guarantee safety and security in our online order process. AutohausAZ is a company you can trust. We never reveal your personal information to anyone.
Most Popular Audi 80 Alternators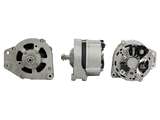 Please verify VW or Bosch part number on existing unit prior to ordering. 1 per car.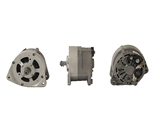 For models with air conditioning. Please verify amperage on existing unit. 1 per car.
MY91-92 - 80
MY88-92 - 80 Quattro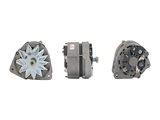 Please verify amperage of existing unit. 1 per car.
MY91-92 - 80
MY88-92 - 80 Quattro
Why Buy Audi 80 Alternator Parts from AutohausAZ?
No matter if it is for your daily driver or your classic restoration project, we have the auto parts you need at the right prices. Our extensive catalog of auto parts is sure to impress you. We are standing by to help you find anything you may need for your auto. Our website never sleeps, so you can order auto parts whenever.