Audi 90 Distributor Cap Parts Warehouses
Most of our manufacturers cover their auto parts with at least a 12 month or 12,000 mile warranty. We have been providing our customers with the best possible experience for almost 30 years. Finding the right Audi 90 Distributor Cap parts can be a daunting task. Let us help you find that specific Audi 90 Distributor Cap part you are looking for. Our qualified customer service personnel are waiting to answer your Audi 90 Distributor Cap parts questions. AutohausAZ is dedicated to helping the do-it-yourselfer. Online purchasing of Audi 90 Distributor Cap auto parts is the future of fixing your vehicle. Don't let other sites fool you, AutohausAZ has the best quality and best price on Audi 90 Distributor Cap parts.
Most Popular Audi 90 Distributor Caps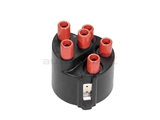 1 per car.
MY88-91 - 90
MY88-91 - 90 Quattro
Why Buy Audi 90 Distributor Cap Parts from AutohausAZ?
Feel confident that our secure ordering process will protect you from online fraud. Order auto parts from us using our secure order process system. The internet is full of auto parts sites, find out why we are the best. Give us a jingle on the telephone if any problems arise placing your order.