Audi 90 Starter Parts Discount Online Store
Call us at (800) 240-4620. Give our catalog a chance. We provide OE, OES and OEM quality replacement Audi 90 Starter parts. In addition to free UPS ground shipping, you can upgrade to blue or red and only pay the difference. Our qualified customer service personnel are waiting to answer your Audi 90 Starter parts questions. We are the perfect answer to your OEM Audi 90 Starter parts search. AutohausAZ.com is extremely well known for its top notch customer service. Join the Audi 90 Starter online parts revolution and order Audi 90 Starter auto parts from us.
Most Popular Audi 90 Starters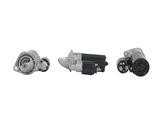 1 per car.
MY88-91 - 90
MY88-91 - 90 Quattro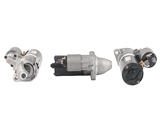 1 per car.
MY93-95 - 90 Base, CS, S, Sport
MY93-95 - 90 Quattro Base, Sport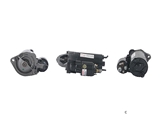 For models with manual transmissions. 1 per car.
Why Buy Audi 90 Starter Parts from AutohausAZ?
We are standing by to help you find anything you may need for your auto. The internet is full of auto parts sites, find out why we are the best. Be confident in knowing we offer a hassle free return policy. We have been providing our customers with the best possible experience for almost 30 years.