Audi A8 Fan Clutch Parts Online Catalog
Good customer service is important to us. Discover how convenient it is to order Audi A8 Fan Clutch parts from our web catalog. No matter if it is for your daily driver or your classic restoration project, we have the auto parts you need at the right prices. Our order system uses the absolute latest in ssl encryption technology. Our talented experts are always ready to help you place a %keywords% order. If your Audi A8 Fan Clutch goes out in the middle of the night, order a replacement Audi A8 Fan Clutch auto parts immediately from our online store. Finding the right Audi A8 Fan Clutch parts can be a daunting task. Let us help you find that specific Audi A8 Fan Clutch part you are looking for. Find out what the thousands of other auto parts shoppers have already figured out by ordering from AutohausAZ.
Most Popular Audi A8 Fan Clutchs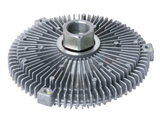 For models with 3 bolt fan mount. 1 per car.
MY97-99 - A8
MY97-02 - A8 Quattro
MY03-03 - A8 Quattro Base, L
For models with chassis serial number through 4D-3-004999.
Why Buy Audi A8 Fan Clutch Parts from AutohausAZ?
We ship parts all around the world. AutohausAZ has the best selection on the net of all kinds of auto parts. Need to get your auto parts without the hassle, try our website. In addition to credit cards, we also accept paypal. Our prices are quite a bit lower than retail and dealer pricing.