Audi Exhaust Hanger Parts - OEM & OE Parts
Get free delivery of your Audi Exhaust Hanger parts order when you spend at least $48. Our great parts and customer service keeps our customer happy and loyal. Buying Audi Exhaust Hanger parts from us is uber convenient. If you live in the 48 contiguous states, you can receive free shipping for Audi Exhaust Hanger parts orders over $48.00. Email us to get any help you may need. Never fret when ordering with us. We guarantee safety and security in our online order process. Our web presence means you can save a load of money on Audi Exhaust Hanger parts.
Most Popular Audi Exhaust Hangers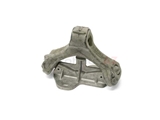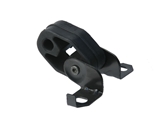 Why Buy Audi Exhaust Hanger Parts from AutohausAZ?
Most of our manufacturers cover their auto parts with at least a 12 month or 12,000 mile warranty. We will ship your order as soon as possible using UPS. We have been providing our customers with the best possible experience for almost 30 years. AutohausAZ is bar none the best place online to buy auto parts.