Audi RS4 Shocks Parts Direct to You
We make deciding where to get your Audi RS4 Shocks parts easy. Make sure to read any Audi RS4 Shocks parts notes when searching through our catalog. Our low, low prices on auto parts cannot be beat. OE Audi RS4 Shocks parts means we sell original equipment auto parts. We are here to help. Our extensive Audi RS4 Shocks auto parts inventory is sure to satisfy the most fanatical of car hobbyists. We never clog your inbox with useless emails.
Most Popular Audi RS4 Shocks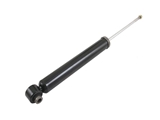 MY07-08 - RS4 Base, Cabriolet
Rear ~ Low Pressure Twin Tube w/ Comfort Suspension
Why Buy Audi RS4 Shocks Parts from AutohausAZ?
We ship parts all around the world. Our secure online payment system is much safer than using your credit card at your local retailer. AutohausAZ is bar none the best place online to buy auto parts. We have specialists standing by to help you find what you need. Our reps can assist you in any order placement questions you have.