Audi RS6 Fuel Pump Parts at Discount Prices
If you are looking for the lowest price on Audi RS6 Fuel Pump parts, shop here. AutohausAZ.com is extremely well known for its top notch customer service. We care about you, our customer. Make sure to contact us with any questions about your Audi RS6 Fuel Pump parts order. Every Audi RS6 Fuel Pump part you could ever ask for can be found in our online store. We accept credit card or paypal for all Audi RS6 Fuel Pump parts orders online. Our website has many informative articles than can help you diagnose problems.
Most Popular Audi RS6 Fuel Pumps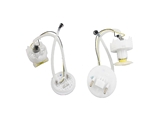 MY03-03 - RS6
In Tank Main
Why Buy Audi RS6 Fuel Pump Parts from AutohausAZ?
The internet is full of auto parts sites, find out why we are the best. Need to get your auto parts without the hassle, try our website. We do not sell your email address to any advertising companies. Use our accurate and secure online shopping system.