Audi RS6 O2 Sensor Parts at Incredibly Low Prices
We always display our lowest prices. Make sure to contact us with any questions about your Audi RS6 O2 Sensor parts order. Let AutohausAZ.com be that company that helps you with your Audi RS6 O2 Sensor parts purchase. Don't let Audi RS6 O2 Sensor parts drain all the money out of your pockets. We ship our Audi RS6 O2 Sensor parts from many different warehouses from all across the USA. We offer our catalog online so you can enjoy our selection of auto parts any time you want. Our website is constantly open to you shop at. We are here to serve your auto parts needs.
Most Popular Audi RS6 O2 Sensors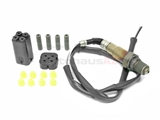 Recommended replacement interval: 100,000 miles.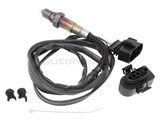 Due to numerous factory supercessions latest version may vary in appearance from original or image...
Why Buy Audi RS6 O2 Sensor Parts from AutohausAZ?
The internet is full of auto parts sites, find out why we are the best. Our low, low prices on auto parts cannot be beat. Our website allows you to fit your auto parts shopping in any time. We take pride in offering the best customer service of any online auto parts store. We never close.