Audi V8 Rotors Parts Superstore
AutohausAZ has the best selection on the net of all kinds of auto parts. We never give out personal information on our customers to anyone. You can literally save thousands of dollars by buying Audi V8 Rotors parts from us versus the dealer. Don't bother driving all over town looking for Audi V8 Rotors auto parts when our Audi V8 Rotors parts catalog has everything you need. Look no further for your Audi V8 Rotors parts. We strive to offer the best possible Audi V8 Rotors parts in our online catalog. Need to get your auto parts without the hassle, try our website. Our secure online payment system is much safer than using your credit card at your local retailer.
Most Popular Audi V8 Rotors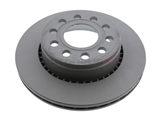 Sold individually. Need 2 per car.
Why Buy Audi V8 Rotors Parts from AutohausAZ?
Do you need expert help or advice, let us be that help. If you ever have a problem with your order, we will do our best to correct the problem. Don't be a bystander any longer, order from us. We will ship your order as soon as possible using UPS.