Audi V8 Shocks Parts - EZ Returns & Free Shipping on $48+ Orders
With us, you never have to worry about not having the Audi V8 Shocks parts you ordered in stock. Let us show you what keeps our customers coming back. Email us to get any help you may need. Our online store has the absolute highest quality and best priced auto parts on the web. Don't let Audi V8 Shocks parts drain all the money out of your pockets. There is no better place to get your Audi V8 Shocks parts from. Use our auto parts catalog online any time of day, any day of the week. If your Audi V8 Shocks goes out in the middle of the night, order a replacement Audi V8 Shocks auto parts immediately from our online store.
Most Popular Audi V8 Shocks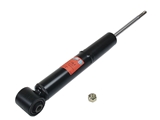 Why Buy Audi V8 Shocks Parts from AutohausAZ?
We cannot afford to shop out anything less than the best because we guarantee 100% satisfaction. AutohausAZ is bar none the best place online to buy auto parts. We do not sell your email address to any advertising companies. Most of our manufacturers cover their auto parts with at least a 12 month or 12,000 mile warranty.