BMW Brake Drum Parts at Discounted Prices
OE BMW Brake Drum parts means we sell original equipment auto parts. We never clog your inbox with useless emails. BMW Brake Drum parts can be found throughout our online catalog. Our web store makes it possible to order your BMW Brake Drum parts at two in the morning while in your pajamas. Use our accurate and secure online shopping system. Don't miss out on using one of the most secure online shopping experiences on the net. Shop and buy BMW Brake Drum parts from the comfort of your own home.
Most Popular BMW Brake Drums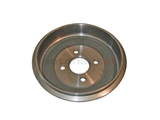 2 per car.
BMW 2002, 2002tii, 2002 Turbo, 2002 Cabriolet, 2002ti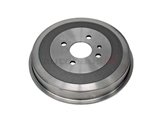 Why Buy BMW Brake Drum Parts from AutohausAZ?
We do not sell your email address to any advertising companies. We never give out personal information on our customers to anyone. As soon as an item ships, we email your tracking number to you. We designed our website and catalog for ease of use.