BMW Coolant Parts Discount Online Store
We carry all kinds of BMW Coolant replacement parts Do you need expert help or advice, let us be that help. Call (800) 240-4620 free of charge. Buying BMW Coolant parts from us is uber convenient. You would be hard pressed to find any other BMW Coolant parts store online that is more reasonably priced. Our BMW Coolant parts are a fraction of the cost of what they would be at the BMW Coolant parts dealer. AutohausAZ is one of the largest auto parts suppliers online.
Most Popular BMW Coolants
Latest ethylene glycol based formulation recommended for all specified BMW models.
BMW 328i, 325i, X5, 528i, 535i, 335i, 530i, M3, 525i, 330i & more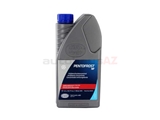 BMW 328i, 325i, X5, 528i, 535i, 335i, 530i, M3, 525i, 330i & more
Why Buy BMW Coolant Parts from AutohausAZ?
We carry the absolute best in auto parts. If you have any questions, feel free to call our toll free order line. Our pricing is the lowest to be found on the internet today. We are here to serve your auto parts needs. We offer our catalog online so you can enjoy our selection of auto parts any time you want.