BMW Pitman Arm Parts - EZ Returns & Free Shipping on $48+ Orders
Stop buying from BMW Pitman Arm parts stores that outsource their phone support abroad. Every BMW Pitman Arm parts has been discounted to wholesale or lower to give you the best deal possible. Our reputation is built on integrity, quality and excellent customer service. We offer our catalog online so you can enjoy our selection of auto parts any time you want. When you order BMW Pitman Arm parts from us, we will ship it from the closest warehouse we have it in stock. Never fret when ordering with us. We guarantee safety and security in our online order process. All of our BMW Pitman Arm parts come with at least a 12 month/12,000 mile warranty.
Most Popular BMW Pitman Arms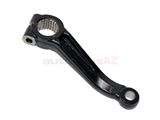 BMW 540i, 740iL, 740i, M5, 750iL, 540iT, 540i Sport Wagon
Why Buy BMW Pitman Arm Parts from AutohausAZ?
Give our catalog a chance. Our online store has the absolute highest quality and best priced auto parts on the web. Our website never sleeps, so you can order auto parts whenever. Most of our orders ship within 1 business day if placed by 1pm MST. We have been providing our customers with the best possible experience for almost 30 years.