BMW Sunroof Handle Parts Discount Online Store
Saving big money on BMW Sunroof Handle parts can almost become a game on our website. We have literally hundreds of thousands of auto parts in stock to suite whatever needs you have. Get your vehicle back on the road right away by ordering your auto parts from AutohausAZ.com. BMW Sunroof Handle parts can be found throughout our online catalog. We are awaiting your BMW Sunroof Handle auto parts order to get your order in motion. Our customer service for BMW Sunroof Handle parts is second to none. Navigate through our extensive auto parts catalog to find all the maintenance parts you need. You can count on AutohausAZ.com to deliver superior quality because we make sure to select all of our suppliers with great care.
Most Popular BMW Sunroof Handles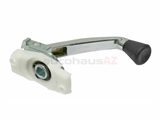 1 per car.
BMW 325i, 528i, 535i, 530i, M3, 325is, 318i, M5, 325e, 320i & more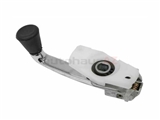 1 per car.
BMW 325i, 528i, 535i, 530i, M3, 325is, 318i, M5, 325e, 320i & more
Why Buy BMW Sunroof Handle Parts from AutohausAZ?
About the only thing we do not carry is sheet metal body parts. AutohausAZ is bar none the best place online to buy auto parts. Our website ensures you get the most secure transaction on the internet. We first opened our doors in 1979. Never worry about when our web store is open. It always is.