Discount Mazda AC Switch Parts
Get your vehicle back on the road right away by ordering your auto parts from AutohausAZ.com. We take great care to ensure you receive the right auto parts the first time. It is always fun to save tons of money on Mazda AC Switch parts. We first opened our doors in 1979. Our talented experts are always ready to help you place a %keywords% order. Choose from our many great shipping options when ordering Mazda AC Switch parts from our web store. We can ship your Mazda AC Switch parts order out as soon as possible via UPS.
Most Popular Mazda AC Switchs
Mazda Tribute FWD, Tribute 4WD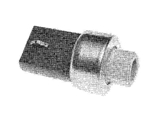 Mazda B2300, B4000 4WD, B2300 RWD, B4000, B3000, B3000 RWD, B2300 4WD, B4000 RWD, Navajo 4WD, B3000 4WD & more
Why Buy Mazda AC Switch Parts from AutohausAZ?
We can save you up to 90% off your local dealer on the auto parts you need for your car or truck. No matter if it is for your daily driver or your classic restoration project, we have the auto parts you need at the right prices. We have been providing our customers with the best possible experience for almost 30 years. Our reps can assist you in any order placement questions you have. Find out what the thousands of other auto parts shoppers have already figured out by ordering from AutohausAZ.