Mazda Blower Switch Parts - Wide Selection to Choose From
We can save you up to 90% off your local dealer on the auto parts you need for your car or truck. Call our hotline and let us transfer you to our Mazda Blower Switch parts specialist. AutohausAZ.com brings wholesale pricing to the masses. This is the place to use the most extensive Mazda Blower Switch parts catalog ever offerred online. Our website has many informative articles than can help you diagnose problems. Join the Mazda Blower Switch online parts revolution and order Mazda Blower Switch auto parts from us. Relax in knowing AutohausAZ.com can provide you with the best and lowest price Mazda Blower Switch parts.
Most Popular Mazda Blower Switchs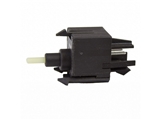 Mazda Tribute FWD, B2300, Tribute 4WD, B4000 4WD, B2500, B4000, B3000, B3000 RWD, B4000 RWD, Tribute AWD & more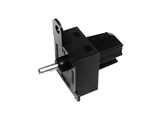 Mazda B2300, B4000 4WD, B2300 RWD, B2500, B4000, B3000, B3000 RWD, B2300 4WD, B4000 RWD, B3000 4WD
Why Buy Mazda Blower Switch Parts from AutohausAZ?
General questions? Email us at Winners@AutohausAZ.com Need to get your auto parts without the hassle, try our website. Hundreds of thousands of other customers use us, try us and find out why. Our knowledgeable staff is ready to help you find the auto parts you need for your vehicle.