Your Mazda Brake Reservoir Parts Search is Over
We ship our Mazda Brake Reservoir parts from many different warehouses from all across the USA. Our professional sales staff is ready to take your order. Did you know most of the other Mazda Brake Reservoir parts sites out there are all owned by the same company, we are one of the few independent Mazda Brake Reservoir parts sites. With us, you never have to worry about not having the Mazda Brake Reservoir parts you ordered in stock. Instead of dealing with the hassle of the dealer, use our easy online Mazda Brake Reservoir order system to get the Mazda Brake Reservoir parts you need. AutohausAZ is one of the largest auto parts suppliers online. We service hundreds of thousands of customers online. Be confident in knowing we offer a hassle free return policy.
Most Popular Mazda Brake Reservoirs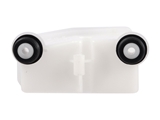 Mazda B2200, B2600 4WD, B2000, B2600 RWD, B2600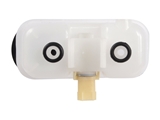 Mazda Tribute FWD, Tribute 4WD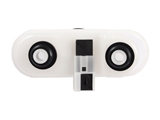 Mazda B2300, B4000 4WD, B3000, B3000 RWD, B4000 RWD, Navajo, Navajo 4WD, B3000 4WD, Navajo RWD
Why Buy Mazda Brake Reservoir Parts from AutohausAZ?
Our website has been live for nearly a decade now. Our website is constantly open to you shop at. Auto parts, auto parts and more auto parts is what you will find searching our site. We designed our website and catalog for ease of use. Never fret when ordering with us. We guarantee safety and security in our online order process.