Mazda Door Handle Auto Parts
Save piles of cash by buying your Mazda Door Handle auto parts from us. Call our hotline and let us transfer you to our Mazda Door Handle parts specialist. We take great care to ensure you receive the right auto parts the first time. Get free delivery of your Mazda Door Handle parts order when you spend at least $48. AutohausAZ is one of the largest auto parts suppliers online. Place your next Mazda Door Handle parts order with us. We offer our catalog online so you can enjoy our selection of auto parts any time you want.
Most Popular Mazda Door Handles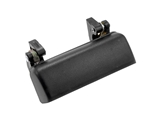 Mazda Navajo, Navajo 4WD, Navajo RWD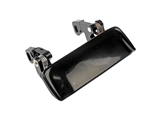 Mazda B2300, B4000, B3000, B2500, B3000 RWD, B3000 4WD
Why Buy Mazda Door Handle Parts from AutohausAZ?
Instead of price matching, we just price all our auto parts as low as we can. Be confident in knowing we offer a hassle free return policy. Since we do not have retail locations, we can offer better pricing on the best brands. Autohaus prides itself on being able to give customers the best quality at the best price. Our pricing is the lowest to be found on the internet today.