Mazda Fog Light Bulb Parts Discount Online Store
Contacting us by email is one of the fastest ways to get a hold of us. Mazda Fog Light Bulb parts can be found throughout our online catalog. Even the biggest car buffs love our Mazda Fog Light Bulb parts selection. Our reputation is built on integrity, quality and excellent customer service. Don't bother driving all over town looking for Mazda Fog Light Bulb auto parts when our Mazda Fog Light Bulb parts catalog has everything you need. It would be hard for you to find another website with better prices and better customer service. Our qualified customer service personnel are waiting to answer your Mazda Fog Light Bulb parts questions.
Most Popular Mazda Fog Light Bulbs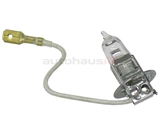 Please verify appearance and wattage of existing bulb prior to ordering.
Mazda 6, 626, RX-7, Protege, Protege5, B2300, MX-6, Millenia, B4000 4WD, B2300 RWD & more
Why Buy Mazda Fog Light Bulb Parts from AutohausAZ?
We can save you up to 90% off your local dealer on the auto parts you need for your car or truck. We never reveal your personal information to anyone. Hundreds of thousands of other customers use us, try us and find out why. About the only thing we do not carry is sheet metal body parts.