Mazda Heater Valve Parts for Wholesale Pricing
We ship parts all around the world. Relax in knowing AutohausAZ.com can provide you with the best and lowest price Mazda Heater Valve parts. Not only do we have an online ordering system, you can also order from us via the phone. Even when your local auto parts store is closed, our website is open. Find huge price discounts on all Mazda Heater Valve parts in our online catalog. We stock Mazda Heater Valve parts for you so you can get them quickly. Don't let Mazda Heater Valve parts drain all the money out of your pockets.
Most Popular Mazda Heater Valves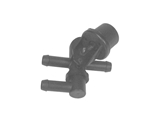 Mazda B2300, B4000 4WD, B2300 RWD, B2500, B4000, B3000, B3000 RWD, B2300 4WD, B4000 RWD, Navajo 4WD & more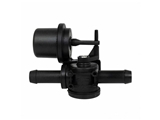 Mazda B2300, B4000 4WD, B2500, B4000, B3000, B3000 RWD, B4000 RWD, B3000 4WD
Why Buy Mazda Heater Valve Parts from AutohausAZ?
Our prices are quite a bit lower than retail and dealer pricing. We take pride in offering the best customer service of any online auto parts store. You can contact us through email or through our toll free hotline. AutohausAZ is bar none the best place online to buy auto parts. We pride ourselves on making sure you get the right parts at the best prices.