Mazda Mirror Parts Superstore
Email us at Orders@AutohausAZ.com if you have a question about your order. If you are in need of high quality Mazda Mirror parts, come try us out. Order Mazda Mirror parts directly from our Mazda Mirror auto parts online catalog. We started selling Mazda Mirror parts nearly 30 years ago in Arizona, now we sell worldwide via the internet. There is even more good news ahead. Get your vehicle back on the road right away by ordering your auto parts from AutohausAZ.com. Our Mazda Mirror parts customer service personnel are all located within the US.
Most Popular Mazda Mirrors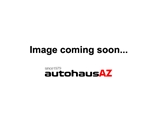 Mazda B2200, B2000, B2600 4WD, B2600 RWD, B2600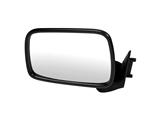 Mazda B2200, B2000, B2600 4WD, B2600 RWD, B2600
Why Buy Mazda Mirror Parts from AutohausAZ?
All auto parts questions will be answered quickly and professionally by our staff. Not only do we have an online ordering system, you can also order from us via the phone. Stop waiting 4-6 weeks for credits for returns, we usually credit your account within days of receiving your return. All of our catalog is available to you every hour of every day of the year. If you have any questions, feel free to call our toll free order line.