Mazda Pitman Arm Parts Superstore
We first opened our doors in 1979. You would be hard pressed to find any other Mazda Pitman Arm parts store online that is more reasonably priced. Most of our manufacturers cover their auto parts with at least a 12 month or 12,000 mile warranty. If you are in need of high quality Mazda Pitman Arm parts, come try us out. If you think our Mazda Pitman Arm parts pricing is spectacular, order those Mazda Pitman Arm auto parts from us. Our professional sales staff is ready to take your order. Feel confident ordering from us, call our toll free telephone number, (800) 240-4620. Find huge price discounts on all Mazda Pitman Arm parts in our online catalog.
Most Popular Mazda Pitman Arms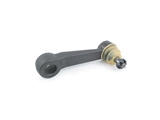 Mazda B2200, B2600 4WD, B2000, B2600 RWD, B2600
Why Buy Mazda Pitman Arm Parts from AutohausAZ?
There is even more good news ahead. Order auto parts from us using our secure order process system. AutohausAZ.com is extremely well known for its top notch customer service. Good customer service is important to us. Let us show you what keeps our customers coming back.