Mazda Steering Damper Parts Warehouses
Our low, low prices on auto parts cannot be beat. Our prices are out of this world. Let AutohausAZ.com be that company that helps you with your Mazda Steering Damper parts purchase. Discover how convenient it is to order Mazda Steering Damper parts from our web catalog. Unlike our competitors, we do not outsource our phone support to third world nations. Call our hotline and let us transfer you to our Mazda Steering Damper parts specialist. Our Mazda Steering Damper parts online catalog never closes. We are here for all your auto parts needs.
Most Popular Mazda Steering Dampers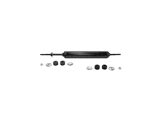 Mazda B2300, B4000 4WD, B4000, B2300 RWD, B3000, B3000 RWD, B4000 RWD, B3000 4WD
Why Buy Mazda Steering Damper Parts from AutohausAZ?
Hundreds of thousands of other customers use us, try us and find out why. We do not sell your email address to any advertising companies. We never clog your inbox with useless emails. We take great care to ensure you receive the right auto parts the first time. It would be hard for you to find another website with better prices and better customer service.