Mazda Voltage Regulator Parts Discount Online Store
About the only thing we do not carry is sheet metal body parts. If you want an unbelievable selection of the high quality Mazda Voltage Regulator parts at discounted prices, AutohausAZ is your Mazda Voltage Regulator parts source. Shop and buy Mazda Voltage Regulator parts from the comfort of your own home. Our qualified customer service personnel are waiting to answer your Mazda Voltage Regulator parts questions. AutohausAZ.com is the premier place to buy Mazda Voltage Regulator parts online. Our customer service is second to none in the auto parts industry. Get your vehicle back on the road right away by ordering your auto parts from AutohausAZ.com.
Most Popular Mazda Voltage Regulators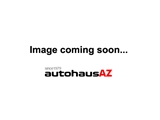 Mazda B4000 4WD, B4000, B3000, B3000 RWD, B4000 RWD, Navajo 4WD, B3000 4WD, Navajo RWD
Why Buy Mazda Voltage Regulator Parts from AutohausAZ?
Need to get your auto parts without the hassle, try our website. Nearly every auto part you could ever need is available on our website. Never fret when ordering with us. We guarantee safety and security in our online order process. Since we do not have retail locations, we can offer better pricing on the best brands. We offer wholesale pricing direct to you, the public.