AAZ Preferred Glow Plug; Glow Plugs with Harness; KIT
P/N:
028971766KIT
AAZ Preferred
KIT
Ships within 1 Business Day
Kit Contents
This part number is sold as a kit and contains the following parts below.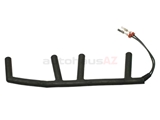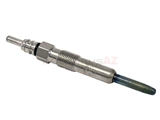 Frequently Viewed Together
We found 10 additional part(s) that are frequently viewed together.
For models with glow plug pre-heater. Please verify size of original...

For models with 120 amp Bosch alternator with clutching type pulley....
What This AAZ Preferred Glow Plug Fits?
Application information below is for reference only and should not be used to determine the exact vehicle fitment. Please use the "Make Sure It Fits" vehicle selection box above to determine the exact fitment and review any application notes. If you need any help determining if this part works with your vehicle, please don't hesitate to contact us.
VW
MY98-01 - Beetle Base, TDI
MY02-04 - Beetle TDI
For models with Service Interval Prolongation (two wire harness.)
MY99-01 - Golf IV TDI, TDI
MY99-01 - Jetta IV TDI, TDI