AAZ Preferred Shock Absorber Set; Front and Rear Shocks; kit
P/N:
MBERSHOCKKIT
AAZ Preferred
KIT
Mercedes 300SD, 560SEL, 560SEC, 420SEL, 300SE, 300SEL, 280SE, 300SDL, 500SEC, 500SEL & more
Ships within 1 Business Day
Description:
This kit contains all four shock absorbers to completely update your Mercedes.
Left = Driver side and Right = Passenger side.
All parts are priced individually unless identified as a set or kit. "Per car" notes identify how many of a given part your car has and "Left/Right or Front/Rear" notes means the part fits the left or right side of the car. These parts are still sold individually and you'll need to select the appropriate quantity if you plan to replace more than one of this item.
Kit Contents
This part number is sold as a kit and contains the following parts below.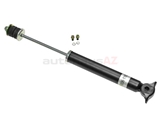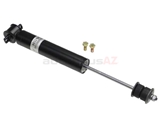 Frequently Viewed Together
We found 10 additional part(s) that are frequently viewed together.
Mounted one on each side of control arm where stabilizer mounts. 4...

Attaches to rear of guide rods which are front control arm stabilizers....
Why Buy OEM & Genuine Replacement Auto Parts from AutohausAZ?
Auto parts at wholesale prices is what you will find at AutohausAZ. Have you been searching the web for auto parts for your vehicle? You have come to the right place! Here at Autohaus, we strive to offer low prices on quality replacement parts and providing first rate customer service.
What This AAZ Preferred Shock Absorber Set Fits?
Application information below is for reference only and should not be used to determine the exact vehicle fitment. Please use the "Make Sure It Fits" vehicle selection box above to determine the exact fitment and review any application notes. If you need any help determining if this part works with your vehicle, please don't hesitate to contact us.
Mercedes
MY75-76 - 280S
MY77-80 - 280SE
MY78-85 - 300SD
MY86-87 - 300SDL
MY88-91 - 300SE
MY88-91 - 300SEL
MY91-91 - 350SD
MY90-91 - 350SDL
MY84-85 - 380SE
MY82-83 - 380SEC
MY81-83 - 380SEL
MY86-91 - 420SEL
MY73-76 - 450SE
MY73-80 - 450SEL
MY84-85 - 500SEC
MY84-85 - 500SEL
MY86-91 - 560SEC
For models with standard rear shocks, NOT for models with self-leveling suspension.
MY86-91 - 560SEL
For models with standard rear shocks, NOT for models with self-leveling suspension.