Meyle HD Control Arm Bushing
P/N:
MY-31277881
Meyle HD
Volvo XC90 AWD, XC90, XC90 FWD
Alternate Brands
We found 2 similar part(s) made by other manufacturers.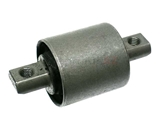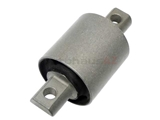 What This Meyle HD Control Arm Bushing Fits?
Application information below is for reference only and should not be used to determine the exact vehicle fitment. Please use the "Make Sure It Fits" vehicle selection box above to determine the exact fitment and review any application notes. If you need any help determining if this part works with your vehicle, please don't hesitate to contact us.
Volvo
MY03-11 - XC90 T6, V8, V8 Ocean Race, V8 Sport
Front Left Forward
Front Right Forward
MY03-14 - XC90 AWD Base, 2.5T, 3.2, 3.2 R-Design
Front Left Forward
Front Right Forward
MY03-14 - XC90 FWD Base, 2.5T, 3.2, 3.2 R-Design
Front Left Forward
Front Right Forward