Saab Cam Follower Parts Online Catalog
If you ever have a problem with your order, we will do our best to correct the problem. AutohausAZ is the best site to buy Saab Cam Follower parts. We can save you up to 90% off your local dealer on the auto parts you need for your car or truck. Even the biggest car buffs love our Saab Cam Follower parts selection. We never clog your inbox with useless emails. We keep all your information strictly private. As unbelievable as it sounds, we will cover the shipping costs for your Saab Cam Follower parts order if it is over $48. You no longer to search the internet for Saab Cam Follower parts because we offer the best brands at the best prices.
Most Popular Saab Cam Followers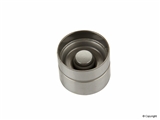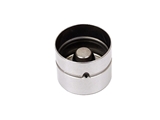 Why Buy Saab Cam Follower Parts from AutohausAZ?
We ship parts all around the world. Since we do not have retail locations, we can offer better pricing on the best brands. Our prices are out of this world. Our knowledgeable staff is ready to help you find the auto parts you need for your vehicle. Our prices are out of this world.