Saab Headlight Switch Parts - EZ Returns & Free Shipping on $48+ Orders
Call (800) 240-4620 free of charge. Our customer service is second to none in the auto parts industry. If you think our Saab Headlight Switch parts pricing is spectacular, order those Saab Headlight Switch auto parts from us. Stop searching the internet, you have come to the best place for auto parts on the net. This is the end all be all of online Saab Headlight Switch parts stores if you want secure and accurate order processing. Contact our knowledgeable and courteous staff using our toll free number. Whenever you order $48 or more of Saab Headlight Switch parts, we will ship your order free UPS Ground. AutohausAZ succeeds in being a reliable and dependable Saab Headlight Switch parts source.
Most Popular Saab Headlight Switches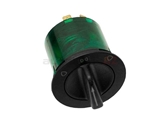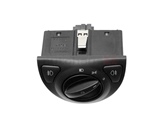 Saab 9-3, 9-3 AWD, 9-3 FWD, 9-3X
Why Buy Saab Headlight Switch Parts from AutohausAZ?
In addition to free UPS ground shipping, you can upgrade to blue or red and only pay the difference. Our prices are out of this world. Our website is constantly open to you shop at. Navigate through our extensive auto parts catalog to find all the maintenance parts you need. We only use your private information to complete your order and keep you apprised.