Saab Hub Cap Auto Parts
Join our maintenance club and receive emails when your vehicle is due for its next service. Our website has been live for nearly a decade now. Browse our online Saab Hub Cap parts catalog any time of day or night. We are awaiting your Saab Hub Cap auto parts order to get your order in motion. Relax in knowing AutohausAZ.com can provide you with the best and lowest price Saab Hub Cap parts. Make sure to read any Saab Hub Cap parts notes when searching through our catalog. We not only offer low prices, we also offer great quality. Need to get your auto parts without the hassle, try our website.
Most Popular Saab Hub Caps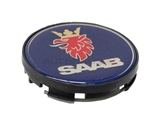 Saab 9-3, 9-5, 900, 9000, 9-3 AWD, 9-3 FWD, 9-3X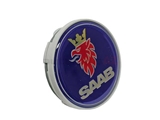 Saab 9-3, 9-5, 900, 9000, 9-3 AWD, 9-3 FWD, 9-3X
Why Buy Saab Hub Cap Parts from AutohausAZ?
Our secure online payment system is much safer than using your credit card at your local retailer. No matter if it is for your daily driver or your classic restoration project, we have the auto parts you need at the right prices. We ship parts all around the world. We never give out personal information on our customers to anyone. Our hassle free 30 day return policy is one of the best in the industry.