Discount Saab Knock Sensor Parts
You no longer to search the internet for Saab Knock Sensor parts because we offer the best brands at the best prices. AutohausAZ.com is the premier place to buy Saab Knock Sensor parts online. All of our catalog is available to you every hour of every day of the year. We carry all kinds of Saab Knock Sensor replacement parts Our website has many informative articles than can help you diagnose problems. Let AutohausAZ.com be that company that helps you with your Saab Knock Sensor parts purchase. We have been providing our customers with the best possible experience for almost 30 years.
Most Popular Saab Knock Sensors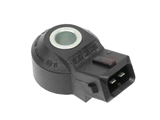 Please verify appearance and part number on existing sensor prior to ordering.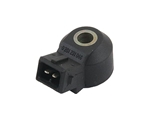 Why Buy Saab Knock Sensor Parts from AutohausAZ?
No matter if it is for your daily driver or your classic restoration project, we have the auto parts you need at the right prices. Unlike our competitors, we do not outsource our phone support to third world nations. We do not sell your email address to any advertising companies. We offer wholesale pricing direct to you, the public. Our prices are out of this world.