Saab Tail Light Parts Discount Online Store
Good customer service is important to us. Our prices are out of this world. Let AutohausAZ.com be that company that helps you with your Saab Tail Light parts purchase. AutohausAZ is the best site to buy Saab Tail Light parts. Never wait for an OE Saab Tail Light replacement part. There is no better place to get your Saab Tail Light parts from. You can get the auto parts you need by calling us toll-free. As soon as an item ships, we email your tracking number to you.
Most Popular Saab Tail Lights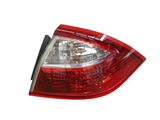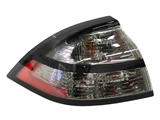 Saab 9-3, 9-3 AWD, 9-3 FWD
Why Buy Saab Tail Light Parts from AutohausAZ?
Autohaus prides itself on being able to give customers the best quality at the best price. About the only thing we do not carry is sheet metal body parts. We offer wholesale pricing direct to you, the public. Since we do not have retail locations, we can offer better pricing on the best brands.