Saab Turn Signal Parts at Low, Low Prices
When your Saab Turn Signal parts order is over 50 bucks, you don't have to worry about paying any shipping costs for your Saab Turn Signal parts. We are more than willing to help you place your order over the phone. No delivery fee on any Saab Turn Signal parts orders over $48 smackaroos. Make sure to contact us with any questions about your Saab Turn Signal parts order. We only use your private information to complete your order and keep you apprised. We carry the absolute best in auto parts. You can literally save thousands of dollars by buying Saab Turn Signal parts from us versus the dealer.
Most Popular Saab Turn Signals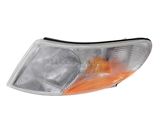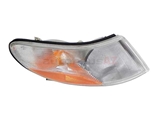 Why Buy Saab Turn Signal Parts from AutohausAZ?
Since we do not have retail locations, we can offer better pricing on the best brands. The internet is full of auto parts sites, find out why we are the best. Don't be a bystander any longer, order from us. Unlike our competitors, we do not outsource our phone support to third world nations.