Save More Shopping At AutohausAZ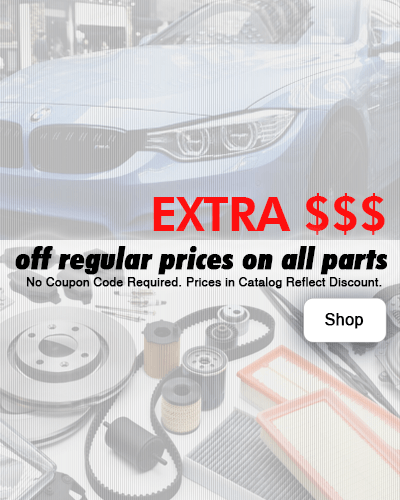 5% Off All Behr and Hella Brand Products and Auto Parts
For a limited time only, use promo code APRBHR to save an extra 5% off any Behr and Hella brand products and auto parts.
Ends 4/7/2019 Midnight MST
Extra $$$ Off Regular Prices on All Auto Parts
Don't delay and buy today. Save extra money off regular prices on all auto parts in our online catalog. No coupon is required. Prices are reflected in our catalog listings.
Limited Time Only
Free Shipping On Orders Over $48
AutohausAZ now offers free shipping for domestic orders over $48.
50% OFF 1-Day Shipping
Get 50% off 1-day shipping on any order. International orders are excluded. Orders can take up to 1 business day to process.
75% OFF 2-Day Shipping On Orders Over $48
AutohausAZ offers huge discounts on shipping, but our most popular shipping method just got even cheaper. Get your parts faster and cheaper.
Order not over $48? No problem, you still get 35% off 2-Day Shipping.
65% OFF International Shipping
Not in the US? No problem! We offer business leading international rates on all shipping. The parts you need are closer and cheaper than ever.