Toyota Tail Light Parts at Discounted Prices
Have a question on Toyota Tail Light parts, feel free to call our toll free hotline. If you ever have a problem with your order, we will do our best to correct the problem. We are the perfect answer to your OEM Toyota Tail Light parts search. Stop waiting 4-6 weeks for credits for returns, we usually credit your account within days of receiving your return. As unbelievable as it sounds, we will cover the shipping costs for your Toyota Tail Light parts order if it is over $48. Relax in knowing AutohausAZ.com can provide you with the best and lowest price Toyota Tail Light parts. Unlike our competitors, we do not outsource our phone support to third world nations. You never need to clip coupons.
Most Popular Toyota Tail Lights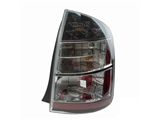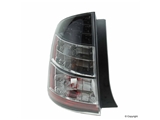 Why Buy Toyota Tail Light Parts from AutohausAZ?
If you have any questions, feel free to call our toll free order line. AutohausAZ is bar none the best place online to buy auto parts. We have been servicing the online community since 1998. Our website is constantly open to you shop at. Don't be a bystander any longer, order from us.