Audi 5000 Radiator Parts Superstore
If you are in need of high quality Audi 5000 Radiator parts, come try us out. We only use your private information to complete your order and keep you apprised. Give us a jingle on the telephone if any problems arise placing your order. Hundreds of thousands of other customers use us, try us and find out why. Our Audi 5000 Radiator parts experience is what sets us apart from the rest of the Audi 5000 Radiator parts sites on the net. Relax in knowing AutohausAZ.com can provide you with the best and lowest price Audi 5000 Radiator parts. This is the end all be all of online Audi 5000 Radiator parts stores if you want secure and accurate order processing. Find the internet to informal, give our reps a call.
Most Popular Audi 5000 Radiators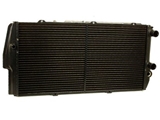 1 per car. Special order item - limited availability.
MY85-88 - 5000 CS Turbo, S, S Turbo
MY86-88 - 5000 Quattro CS, S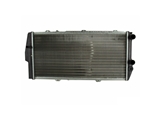 1 per car.
MY85-88 - 5000 CS Turbo, S, S Turbo
MY86-88 - 5000 Quattro CS, S
CLOSEOUT ITEM! Limited availability. 1 per car. Only 1 piece left.
Why Buy Audi 5000 Radiator Parts from AutohausAZ?
If you have any questions, feel free to call our toll free order line. We never close. We protect your privacy by not revealing any information you give us. We have been providing our customers with the best possible experience for almost 30 years.