Audi RS6 Oxygen Sensor Auto Parts
Most of our Audi RS6 Oxygen Sensor parts orders will ship out within 1 business day when you make sure to place your order by 1 pm MST. You can feel comfortable buying Audi RS6 Oxygen Sensor auto parts from us because we have a hassle free return policy. Nearly every auto part you could ever need is available on our website. Our professional sales staff is ready to take your order. Don't let other sites fool you, AutohausAZ has the best quality and best price on Audi RS6 Oxygen Sensor parts. We are undeniably one of the biggest discount Audi RS6 Oxygen Sensor parts store on the net today. We take pride in offering the best customer service of any online auto parts store.
Most Popular Audi RS6 Oxygen Sensors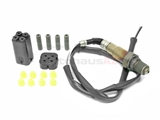 Recommended replacement interval: 100,000 miles.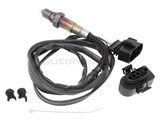 Due to numerous factory supercessions latest version may vary in appearance from original or image...
Why Buy Audi RS6 Oxygen Sensor Parts from AutohausAZ?
We always display our lowest prices. All of our catalog is available to you every hour of every day of the year. Hundreds of thousands of other customers use us, try us and find out why. We designed our website and catalog for ease of use. AutohausAZ.com is extremely well known for its top notch customer service.