Audi RS6 Thermostat Parts Superstore
If you have any questions, feel free to call our toll free order line. Be confident in knowing we offer a hassle free return policy. Don't bother driving all over town looking for Audi RS6 Thermostat auto parts when our Audi RS6 Thermostat parts catalog has everything you need. If your Audi RS6 Thermostat goes out in the middle of the night, order a replacement Audi RS6 Thermostat auto parts immediately from our online store. You can literally save thousands of dollars by buying Audi RS6 Thermostat parts from us versus the dealer. About the only thing we do not carry is sheet metal body parts. Our Audi RS6 Thermostat parts experience is what sets us apart from the rest of the Audi RS6 Thermostat parts sites on the net.
Most Popular Audi RS6 Thermostats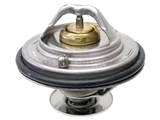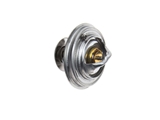 MY03-03 - RS6
87c O.E.M. Recommended Temperature
Why Buy Audi RS6 Thermostat Parts from AutohausAZ?
Our knowledgeable staff is ready to help you find the auto parts you need for your vehicle. Autohaus prides itself on being able to give customers the best quality at the best price. Need to get your auto parts without the hassle, try our website. Don't be a bystander any longer, order from us.