Audi V8 Shock Absorber Parts Online Catalog
Don't be a bystander any longer, order from us. We guarantee free UPS Ground to the 48 states on every Audi V8 Shock Absorber parts order over 48 dollars not including tax or cores. Our knowledgeable staff is ready to help you find the auto parts you need for your vehicle. You no longer to search the internet for Audi V8 Shock Absorber parts because we offer the best brands at the best prices. Our website has many informative articles than can help you diagnose problems. We ship Audi V8 Shock Absorber parts out of warehouses located across the country. Save the most money you can buy purchasing your Audi V8 Shock Absorber parts from AutohausAZ.com. Contacting us by email is one of the fastest ways to get a hold of us.
Most Popular Audi V8 Shock Absorbers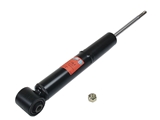 Why Buy Audi V8 Shock Absorber Parts from AutohausAZ?
We are here to help. Our main focus is to provide you, the customer, with the best parts at the best prices with the best customer service. Most of our orders ship within 1 business day if placed by 1pm MST. As soon as your order ships, we will send you all the tracking information through your email so you can track your package. We care about you, our customer.