Nissens A/C Condenser
P/N:
NS-64509391489
Nissens
BMW 535i, 740i, 535i xDrive, 740Li, 535i GT, 535d, 535i GT xDrive, 535d xDrive, 640i Gran Coupe, 640i & more
Alternate Brands
We found 2 similar part(s) made by other manufacturers.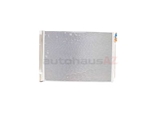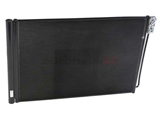 What This Nissens A/C Condenser Fits?
Application information below is for reference only and should not be used to determine the exact vehicle fitment. Please use the "Make Sure It Fits" vehicle selection box above to determine the exact fitment and review any application notes. If you need any help determining if this part works with your vehicle, please don't hesitate to contact us.
BMW
MY14-16 - 535d
MY14-16 - 535d xDrive
MY11-16 - 535i
MY12-12 - 535i ActiveHybrid
MY10-17 - 535i GT
MY11-17 - 535i GT xDrive
MY11-16 - 535i xDrive
MY14-18 - 640i
MY14-18 - 640i Gran Coupe
MY14-18 - 640i xDrive
MY14-18 - 640i xDrive Gran Coupe
MY11-15 - 740i
MY15-15 - 740Ld xDrive
MY11-15 - 740Li
MY13-15 - 740Li xDrive
MY13-16 - ActiveHybrid 5
MY13-15 - ActiveHybrid 7