Chevrolet AC Clutch Parts - EZ Returns & Free Shipping on $48+ Orders
We stock millions of Chevrolet AC Clutch parts in our warehouses located across the country. Our web store guarantees a secure environment to order your Chevrolet AC Clutch parts. Shop auto parts from anywhere in the world using our online ordering system. This is the end all be all of online Chevrolet AC Clutch parts stores if you want secure and accurate order processing. Our low, low prices on auto parts cannot be beat. Order today. Let AutohausAZ.com be that company that helps you with your Chevrolet AC Clutch parts purchase.
Most Popular Chevrolet AC Clutchs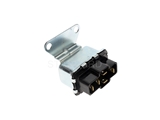 Chevrolet Impala, Caprice, Malibu, Monte Carlo, El Camino, Chevette, Commercial Chassis, Monza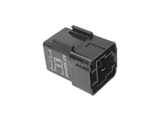 Chevrolet S10 RWD, Camaro, Caprice, Cavalier, Monte Carlo, S10, El Camino, S10 4WD, Astro RWD, Astro AWD & more
Why Buy Chevrolet AC Clutch Parts from AutohausAZ?
Our pricing is the lowest to be found on the internet today. Stop searching the internet, you have come to the best place for auto parts on the net. We do not sell your email address to any advertising companies. We only use your private information to complete your order and keep you apprised.