Toyota Fuel Pump Relay Auto Parts
Do-it-yourselfers love our stock and price on Toyota Fuel Pump Relay parts. We have staff dedicated to helping you order Toyota Fuel Pump Relay parts from our website. Find the best quality and lowest prices on Toyota Fuel Pump Relay parts through our website. Auto parts, auto parts and more auto parts is what you will find searching our site. Our online store has the absolute highest quality and best priced auto parts on the web. Call us and let one or our experienced customer service representatives help you with your order. Saving big money on Toyota Fuel Pump Relay parts can almost become a game on our website.
Most Popular Toyota Fuel Pump Relays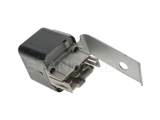 Toyota Camry, Corolla, Land Cruiser, Pickup 4WD, Celica, Pickup RWD, Pickup, 4Runner, MR2, Supra & more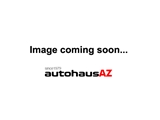 Toyota Camry, Celica, Cressida
Why Buy Toyota Fuel Pump Relay Parts from AutohausAZ?
We have been providing our customers with the best possible experience for almost 30 years. As soon as your order ships, we will send you all the tracking information through your email so you can track your package. We can save you up to 90% off your local dealer on the auto parts you need for your car or truck. Don't miss out on using one of the most secure online shopping experiences on the net.